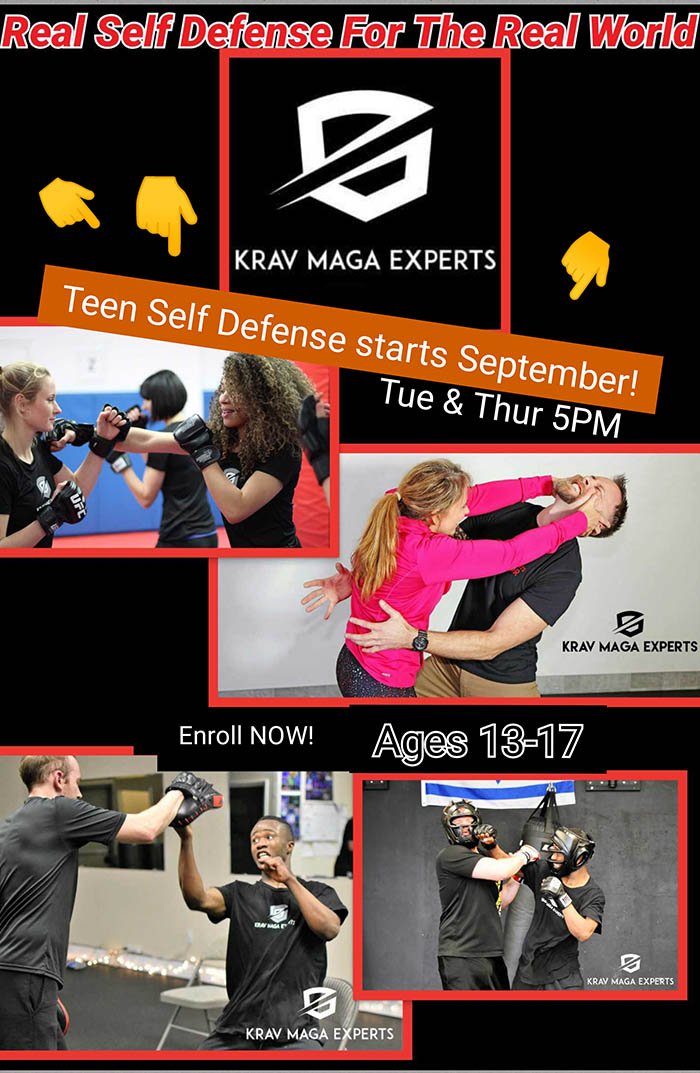 New Teen Classes Begin September
Real self defense for the real world. Teen self defense starts this September!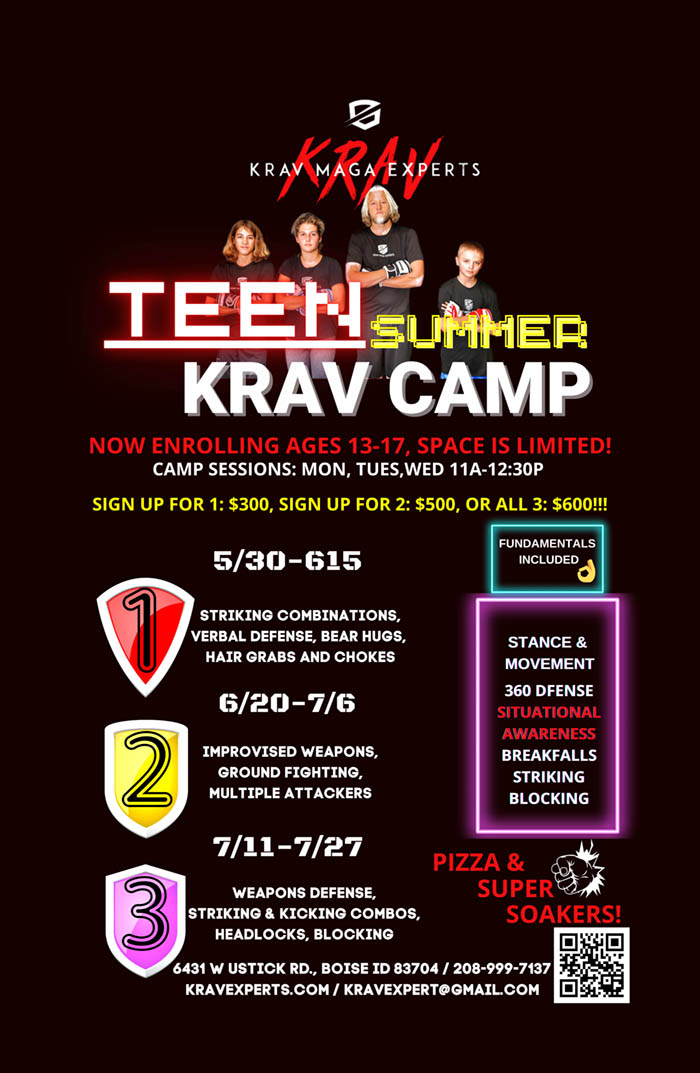 Krav Teen Summer Camp
Three sessions of self defense and team building activities. Join one or mulitiple sessions. Multi-session disounts available.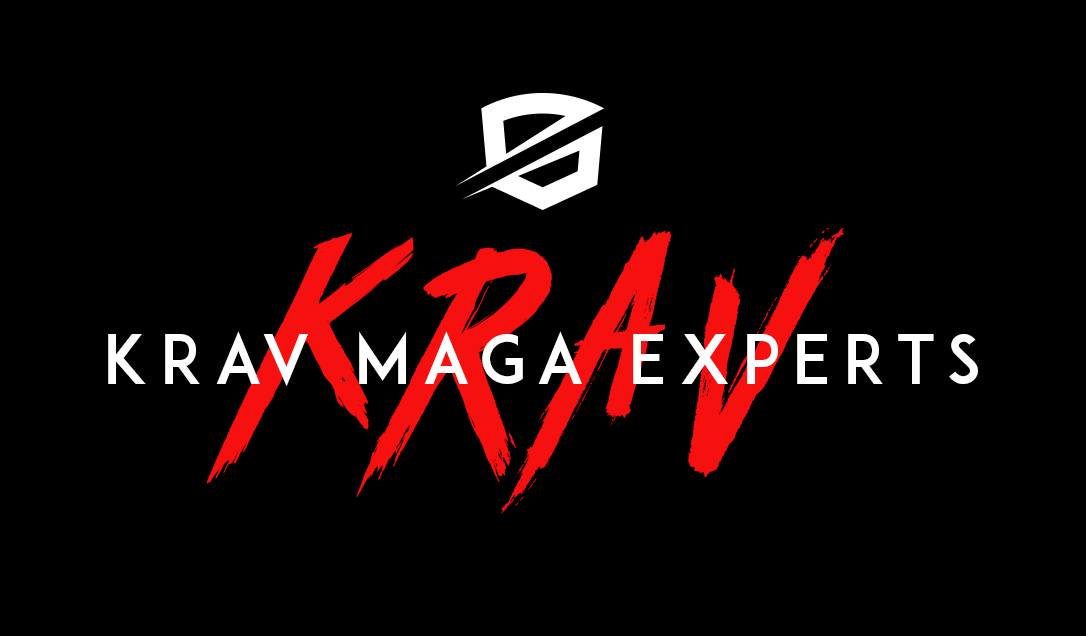 Active Shooter Training
Day 1 – Tactically handling an active shooter. Scenario training.
Day 2 – Build on day 1, incorporate scenario drills & trauma care.
Date: February 12-13, 2022
Time: 1:00 PM to 4:00 PM
Location: Front Room